The speaker bios and session descriptions for each of the workshop and conference sessions for the 2016 Digital Crossroads event are below. Check out each workshop description as you will only be able to attend one of the four in each of the two workshop sessions.
Jump down to Friday's Conference session descriptions and speakers here.
WORKSHOP DESCRIPTIONS & SPEAKER BIOS
Thursday, Oct. 20
BREAKOUT SESSION 1 – 2:00-2:45 p.m.
Elevate Your Personal Brand & Learn How to Become a Social Selling Power House with LinkedIn
Showroom
Social selling isn't just a buzzword — it's become a crucial way for successful sales professionals to communicate with their prospects.  Social selling is about leveraging your social network to find the right prospects, build trusted relationships, and ultimately, achieve your sales goals. In this workshop, you learn the major pillars of social selling, dig into how to elevate your personal brand and step-by-step methods for how to strategically leverage LinkedIn and other social networks to achieve success.
Nicole Hudson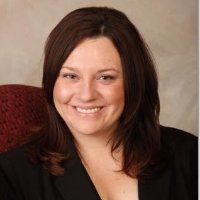 Nicole Hudson is the founder of Inbound Lead Solutions. Her marketing strategies have been recognized two consecutive years by Franchise Media Group's Star Awards and, in 2016, by DBusiness Awards. She's developed social media strategies for TV's Be the Boss and Undercover Boss, and collaborated to publish, The Advanced LinkedIn PR Handbook.
---
Notorious B.I.G. Data
Bossier City Room
Big data is notorious in today's business world. But what use is data if you can't take action? Then, you're left with lots of numbers but zero satisfaction. In this hip-hop workshop, Spalding and Mulligan teach you to see your audience through data's eyes as you build a strategy and optimize. Give them an hour, and they'll show you the power to make it rain with a data-driven campaign.
Tommy Spalding and Brian Mulligan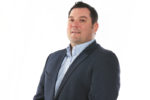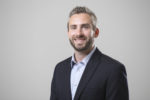 Tommy Spalding and Brian Mulligan work for C-J Digital Media. Spalding is client strategy director, where his team uses data-driven solutions to help customers better-reach their target audiences. Mulligan is digital performance manager, where he leads a team of digital strategists and optimization specialists to develop, execute and optimize successful integrated marketing strategies for clients.
---
How to achieve 4300% ROI with Email Marketing
Council Bluffs Room A
Email marketing is one of the most effective ways to reach customers today. It's consistent, targeted, effective, inexpensive and is the No. 1 activity on both mobile devices and the internet as a whole – even over using a search engine. Antonicello teaches you how to fine-tune your email marketing strategy by using effective email marketing techniques backed by data.
Anthony Antonicello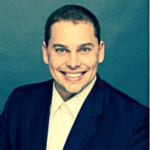 Anthony Antonicello is a business development manager for Delivra, a software solution ranked on Inc. 5000's List of the Fastest Growing Private Companies in America. He's worked with small- to large-sized business clients across the country, including Andretti Autosport, Red Gold, The American Legion and Butler University.
---
PANEL DISCUSSION: Going Big with Multimedia — Podcasting, Live-Streaming and More
Council Bluffs Room B
Hosted by LDA's Jason Falls, with panelists:
Nick Mattingly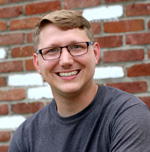 Nick Mattingly is co-founder of Switcher Studio, a mobile video solution that makes everyday iPhones and iPads link up and operate like a complete TV studio. Mattingly offers a hands-on approach to groups and organizations when a project will benefit from new communication tools. He also writes and presents on about video streaming, online monetization and new technologies.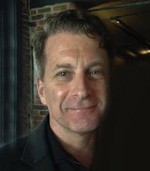 Chaz Rough
Chaz Rough has been podcasting constantly for more than a decade. He purports to be one of, if not the, first yoga/health podcaster and a pioneer podcaster in the entire health genre. His YOGAmazing Video Podcast has been featured on iTunes homepage, and in Yoga Journal, Shape Magazine, Parenting Magazine. Rough also creates multimedia content for clients through his company, Primitive Media.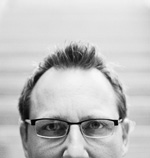 Dan Vonderheide
Dan Vonderheide spent most of his career in radio before jumping into the digital world with podcasting. He founded Louisville.AM, a network of locally focused podcasts with the goal of disrupting how local audio content is consumed. He's also hosted Louisville entrepreneurs and investors on the Startup Podcast, and now co-hosts 40ish: A Show About Middle Age, available at Louisville.AM, on iTunes, and on the Stitcher app.
---
Thursday, Oct. 20
BREAKOUT SESSION 2 – 3:00-3:45 p.m.
Local Digital Marketing 2.0, with Lasers!
Showroom
Making a difference in local markets, digitally, can impact overall brand marketing success in dramatic fashion. In this highly interactive session, Corak explores locally focused tactics progressive organizations are investing in, and provides helpful tips on prioritization so you can make the most of your local digital efforts. And he'll do it all using LASERS!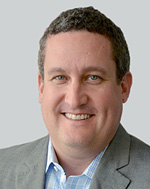 Mike Corak
Mike Corak is vice president and general manager at DAC Group, one of North America's leading digital performance agencies. He's developed and implemented integrated digital strategies for hundreds of diverse companies, including Coca-Cola, FedEx, and Disney. He's also the co-founder of content marketing agency Ethology, and has led strategy teams at Ethology, Off Madison Ave and iCrossing.
---
Rules of Engagement: Navigating the Influencer Marketing Landscape
Council Bluffs Room A
Gone are the days where the term "influencer" applied only to celebrities or early digital pioneers with blogs. Now, lots of people have highly targeted and engaged follower bases. This increased pool of potential influencers brings increased complexity in managing campaigns and monitoring effectiveness. In this session, Ho will examine the key elements of influencer marketing from both the brand and influencer perspectives.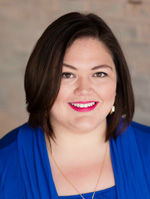 Emily Ho
Emily Ho is the founder of Authentically Social, a fitness, fashion, and lifestyle digital marketing consultancy that helps clients build results-oriented social media, influencer marketing, editorial content, and community management programs. She's also behind the popular body positive fitness and plus size fashion blog, Authentically Emmie.
---
Storytelling Through Snapchat: Everything You Need to Know to Get Started
Council Bluffs Room B
In this Snapchat Workshop, Heishman teaches you everything you need to get your brand or clients started with Snapchat, along with some tactics and insights that will help you take your Snapchat marketing to the next level.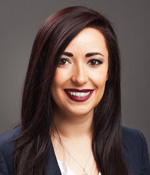 Hailey Heishman
Hailey Heishman leads social media and content strategy at LEAP, a digital marketing agency. She's responsible for developing and implementing extensive digital marketing programs and projects for clients such as John Frieda, AutoZone, Texas Roadhouse, Carnival Cruise Lines and Fruit of the Loom. She focuses on putting the audience first and understanding specific platforms, allowing her to build a strategy that connects to consumers and adds value instead of noise.
---
What we know to today about Facebook (and Instagram) Advertising
Bossier City Room
There is a lot of research, and a lot of experts, that will tell you how to do Facebook advertising. What we have done over time has taken that advice, tested it, and found what has worked and doesn't work – from the technology to the targeting to the creative. Belden looks at real examples of ads and explores how to pull off an effective Facebook (or Instagram) campaign.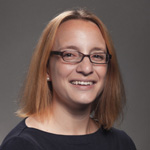 Christy Belden
Christy Belden is the director of digital marketing for Norton Healthcare Inc., where she oversees website and mobile development, search marketing, social media marketing, social media advertising and email marketing. She's been on both the digital agency and digital media side, and has spoken, written and taught on digital marketing.
---
Thursday, Oct. 20
GENERAL SESSION – 4:00-4:30 p.m.
The Way to Digital Customer First
Showroom
Digital is more than just screens, clicks, or channels. Digital is a way of thinking and doing business that's always-on, real-time, one-to-one, responsive, inventive, and innovative. Burns shows you how to get there in a customer-first way that prioritizes serving customers over everything else.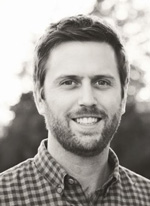 Colin Burns
Colin Burns is a group director at Sprinklr, leading a team that helps Fortune 500 clients to grow their digital customer experience practice to scale. He's also held digital marketing positions at AT&T, Chipotle Mexican Grill, Match.com and Red Bull.
---
Friday, Oct. 21
Opening Keynote
Modern Leadership: The 5 Habits to Success & Happiness
9:20 a.m. – 10:00 a.m.
Showroom
Leadership takes many forms, but the key to empowerment is grasping the five habits that all successful leaders practice to achieve success and happiness in this digitally paced world. Embracing these habits will help you become more productive, reduce stress and drive success. In this talk, you'll learn why multitasking is killing you, the art of being "flawsome," the importance of avoiding thru-put traps to product output, how to surround yourself with the right people and the two questions every company should ask its customers.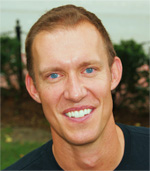 Erik Qualman
Erik Qualman has been called a "digital Dale Carnegie," the "Tony Robbins of Tech,"  and Fast Company says he's a Top 100 Digital Influencer. That reputation is earned. He's written several best-selling books on digital media, including Socialnomics, What Happens in Vegas Stays on YouTube, and his latest, Digital Leader. Aside from his writing, Qualman has led marketing efforts for TravelZoo and has performed in more than 40 countries, sharing the stage with the likes of Al Gore and Jeff Bezos.
---
Digital Technology 301
10:10 – ­10:50 a.m.  
Showroom
Mike Smith will give us a look into how the current and future technology will reshape online advertising as we know it. His experience in the Hearst media family, as an executive with TheStreet.com and president of Forbes.com culminated in his book TARGETED: How Technology is Revolutionizing Advertising and the Way Companies Reach Consumers serves as a brilliant backdrop for the expertise he will share. See how your company can manage technology now and see what's coming to help get your message heard.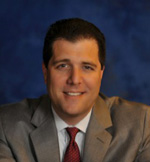 Mike Smith
Mike Smith has a long record as a digital media leader. He's worked for recognizable brands, including serving as vice president and chief financial officer of TheStreet.com, president of Forbes.com and now, as senior vice president of revenue platforms and operations for Heast Magazines Digital Media and SVP advertising platforms for Hearst's core audience. Smith's also the holder of a network-technology related patent and author of the book, TARGETED: How Technology Is Revolutionizing Advertising And The Way Companies Reach Consumers.
---
How the Social Graph Enables People-Based Marketing
11:10 – ­11:50 a.m.  
Showroom
Hibbs teaches you about the importance of a unified customer view to enable people-based marketing. Because it's not just about big data anymore — it's about connecting that data and using it to improve customer experiences and marketing to people, not just devices.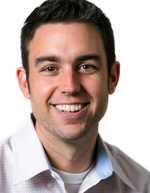 David Hibbs
David Hibbs is senior manager for DMP strategy for Oracle Data and Marketing Cloud. He's worked with clients like Disney, Nike and Lenovo. But his career has spanned both client and agency side, and he's worked in all aspects of digital marketing, including web development and search engine marketing.
---
Sales & Marketing Alignment: The Romantic Comedy of Lead Generation
11:55 -­12:35 p.m.  
Showroom
Hudson covers why sales and marketing alignment is critical to your organization's success. She'll dig into how sales and marketing should work together to develop the necessary communication channels to see a meaningful impact on the bottom line. By understanding the technologies, strategies, and metrics needed, you will be prepared with the tools to facilitate a steady commitment from both parties that will result in the revenue-generating pipelines your team needs to achieve results.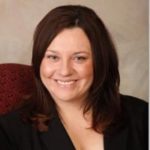 Nicole Hudson
Nicole Hudson is the founder of Inbound Lead Solutions. Her marketing strategies have been recognized two consecutive years by Franchise Media Group's Star Awards and, in 2016, by DBusiness Awards. She's developed social media strategies for TV's Be the Boss and Undercover Boss, and collaborated to publish, The Advanced LinkedIn PR Handbook.
---
You (Gotta) Have Personality: Why the Customer is Craving Video More Than Ever
1:25-­2:05 p.m.
Showroom
As the popularity of video grows, individuals and scrappy brands are seizing the opportunity to jump on board to build their own audiences. All you need is personality and a basic knowledge of how to make 'social' videos. Tara Hunt promises to teach your brand how to be more 'webby' and find and build on personality to connect with your audience and future customers. In this talk, she'll go over the rise in personality, what that means for your brand, and give you a good primer on how to do it yourself.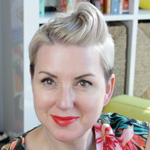 Tara Hunt
Tara Hunt has been recognized as one of Fast Company's Most Influential Women in Technology and as one of Entrepreneur Magazine's Women to Watch. She's a conference speaker, co-founder of the international co-working movement and author of  The Whuffie Factor: The Power of Social Networking, which has been published in seven languages. She can be found at TaraHunt.com and on YouTube through her web series, Truly Social with Tara.
---
What's Your Idea? How to Bring it to Life and Change the World Around You
2:10 – ­2:50 p.m.
Showroom
Shonali Burke explains how three very different women, including herself, brought their "big ideas" to life. In this talk, you'll get a close look at Burke's unique 7C Social PR Framework, which is helping a new wave of Social PR pros do their jobs better by using technology to make their own ideas a reality.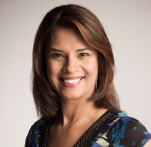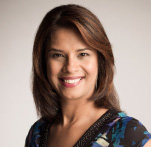 Shonali Burke
Shonali Burke, is president and CEO of Social PR consulting firm, which helps businesses translate corporate-speak to cool. She's worked a variety of roles in public relations, including an…eventful stint as ASPCA's vice president of media and communications. She now is a sought-after speaker, trainer and teacher at Johns Hopkins and Rutgers universities.
---
Building Digital Experiences to Win Friends and Influence Customers
3:10­ – 3:50 p.m.
Showroom
Organizations need to go beyond a merely digital or social strategy to develop a full customer experience that builds trust and connects the promise of your brand to customer needs. In this talk, Wion goes way beyond buzzwords to review practical and actionable lessons for digital, marketing, customer service and PR, that could help you connect the dots and win with customers.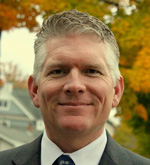 Rick Wion
Rick Wion leads digital and social storytelling for The Kellogg Company, where he engages with customers around nutrition, sustainability and philanthropy. He also led social media for McDonald's, and has implemented digital-communications strategies for Fortune 500 companies like General Mills, Johnson & Johnson, and Dow Chemical. He's a frequent speaker, and was one of AdWeek's 2013 top digital executives.
---
Closing Keynote
Hug Your Haters
3:55 – ­4:35 p.m.
Showroom
Baer reveals brand-new, proprietary research into why and where your customers complain. If it feels like there are more complaints than ever, and that you're spending more time and money dealing with negativity and backlash, you're right. But the rise of customer complaints is actually an enormous opportunity. Find out why you need to hug your haters and embrace complaints. Baer promises to teach you how to keep your customers and grow your business.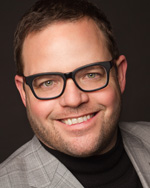 Jay Baer
Jay Baer is the world's most retweeted person among digital marketers. He's a renowned business strategist, keynote speaker, and the New York Times best-selling author of five books, including Hug Your Haters. If you're still not convinced, he's advised more than 700 companies since 1994. He's also built five multi-million companies of his own, including tech-focused strategy consulting firm, Convince & Convert.
---
The Final Word
4:35 p.m. – 4:45 p.m.
What Do I Do Now?
Showroom
You've just finished two days of intense learning from some of the leading thinkers in the digital and social space. Now what? LDA's co-founder and Digital Crossroads coordinator Jason Falls will tie it all together in a short, finishing piece to send you out with next steps to move your business forward.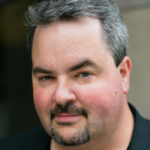 Jason Falls
Jason Falls is not only the co-founder of the Louisville Digital Association, but happens to be one of the leading thinkers in the digital marking space on a global level. He has engaged audiences on three continents and in seven countries with his insightful explanations of and commentary on the digital marketing world. An author of two books and innovator in the Conversation Research space, Falls has been rated as one of the most influential people in marketing by Advertising Age, Forbes and more.