Thank you for your interest in serving as a promotional partner or affiliate for the 2017 Digital Crossroads conference. This year, we are proud to offer a 25% commission on all sales tracked through your affiliate links. Sign up now, get your custom URL, then return to this page to use the assets below to promote the event on your site and to your social networks.
If you have a special request (content, media, interviews, etc.), don't hesitate to contact us with questions.
Once you have your custom link, use it, a shortened version of it and any of the images or copy assets below to promote the event.
Web Banner 1:

Web Banner 2:

Web Banner 3: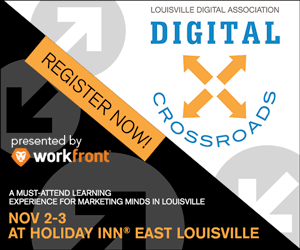 Web Banner 4:

Web Banner 5: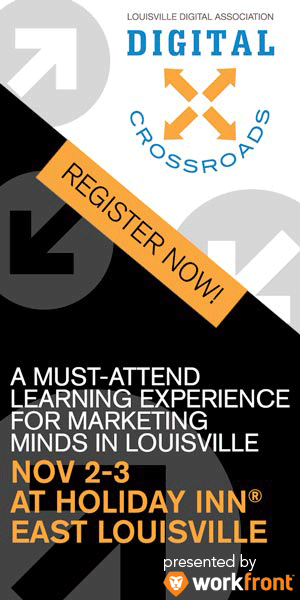 Web Banner 6:

Speaker Banner 1:

Speaker Banner 2:

Speaker Banner 3: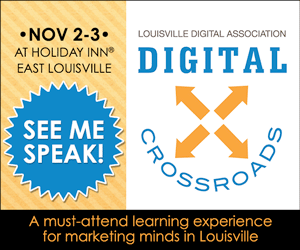 Suggested Copy:
Don't miss one of the best marketing conferences in the Midwest Nov. 2-3 in Louisville! #DigitalCrossroads is off the hook! [LINK]
Wow! @MarkSchaefer @MarcusSherdian @BeckyArreaga … What a lineup at #DigitalCrossroads. Buy tickets now! [LINK]
Have you seen the insanely low price for #DigitalCrossroads? Can't get a marketing conference like this any cheaper! Register now! [LINK]
The Louisville Digital Association puts on a great conference every fall. #DigitalCrossroads is Nov. 2-3 in Louisville and is a must-attend yet again. Check out the lineup and register now! [LINK]