Events
As promised, the 6th Annual Louisville Digital Association's Digital Media Summit lineup for Oct. 16, just got better. Former Edelman Digital and Edelman Midwest president Rick Murray, one of the most respected minds and influencers in the world of digital marketing, will be the event's opening keynote speaker. Murray will bring his incredible insights to attendees in sharing what he has learned in his career of chasing what's next.
The event is presented by Brown-Forman and the Bellarmine University School of Communication. Other sponsors include the Salesforce/Exact Target Marketing Cloud, Sparkcentral, Social Strata and LEAP.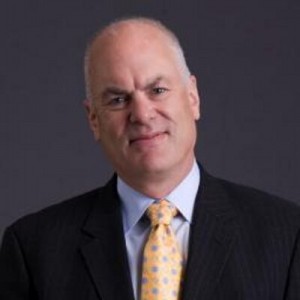 Murray was a true digital communications pioneer, bringing social and digital technologies and practice to traditional agencies and PR firms long before there were people considered social media "gurus." His talk will focus on what he learned along the way and where he sees successful marketers focusing in years to come.
"If you want to know how digital works into traditional communications strategies like public relations, there is no more qualified person on the planet to tell you about it than Rick Murray," said Jason Falls, LDA co-founder, board member and host of the Oct. 16 event. "We have again landed a true expert practitioner in the digital marketing space to come to Louisville and share their knowledge with us. We can't wait to learn from him and are excited to offer that opportunity to the market."
Murray started at Edelman in 2003 and later founded and ran its global digital practice. Edelman is the world's largest public relations firm with over 5,000 employees in 65 cities around the globe. Murray's former charge, Edelman Digital, is a division with over 1,000 employees and represents almost 25 percent of all the company's total fees.
Since leaving Edelman six months ago, Murray has been doing consulting with friends he's met along the way and taking lots of vacations with his wife, Lea, their children and new grandson, who was born in Louisville last December.
The 2014 Digital Media Summit is a one-day digital media conference hosted by the LDA which serves as the primary fund-raiser for the professional organization. In addition to Murray, this year's event will feature Workhacks founder Julia Roy, Kyle Lacy of the Salesforce/ExactTarget Marketing Cloud, mobile marketing experts Tim Hayden and Tom Webster, UofL communications professor and digital communications expert Dr. Karen Freberg and more. The complete itinerary and information can be found at http://bit.ly/ldasummit2014.
The all-day event will take place at Bellarmine University's Frazier Hall. The ticket price ($129 for LDA Members and $179 for non-members) includes breakfast and lunch. Special student pricing is set for $49 for students with a current and valid college I.D.
Reserve your ticket for the Summit now: