Dan Pfeiffer, the former senior advisor and digital lead for President Barack Obama's White House, will headline the Louisville Digital Association's 7th Annual Digital Media Summit presented by Brown-Forman on Thursday, October 8, at the Muhammad Ali Center. Pfeiffer, who led digital and social media strategy for the White House as one Obama's longest tenured advisors, joined CNN earlier this year as a political commentator.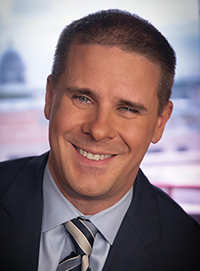 Tickets for the event are on sale now at the LDA website at http://www.louisvilledigital.org/2015summit.
Pfeiffer heads an all-star lineup of digital media and marketing experts in the LDA's one-day event which has become the premier digital marketing event in Louisville. Other speakers include The Content Code and Return on Influence author Mark Schaefer, Brainfluence author Roger Dooley and web analytics "ninja" Christopher Penn.
"Each year we try to outdo the previous year's summit in presenting the best thinkers and ideas for Louisville's marketing and business community," said Jason Falls, president of the LDA. "I think we've done it again. Dan Pfeiffer's strategies revolutionized the Presidency. Mark Schaefer is one of the leading digital strategists in the world. Christopher Penn is widely regarded as the world's leading authority on web analytics for marketing. And that's just three of the day's speakers."
Tickets for the event are $159 for LDA members and $199 for non-members. The cost includes breakfast, lunch and a full day of sessions to help business owners and marketers maximize their digital marketing strategies and tactics. Tickets can be purchased at the LDA's website at http://louisvilledigital.org/2015summit.
"When people invest a little money in an event like this, they want to walk away with actionable steps to improving their spend and return on marketing dollars," Falls explained. "To this day, we still have Summit attendees saying it was the most well-spent conference investment they've ever made. We pride ourselves on that and know this year will produce another round of happy attendees."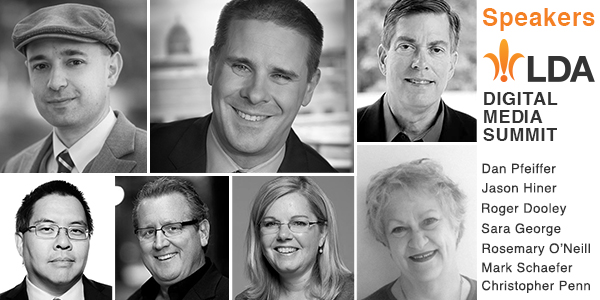 Other speakers include:
Rosemary O'Neill, CEO of Social Strata
Jason Hiner of TechRepublic, CBS Interactive and co-author of Follow the Geeks
Sara George, Communications Director for Kentucky Transportation Cabinet's District 12
Ted Wendling, Verizon Wireless solutions architect
A panel discussion on the good, bad and ugly of native advertising featuring representatives from Insider Louisville, BuzzFeed, Elasticity, Shift Communications and more.
The LDA's Digital Media Summit is presented by Brown-Forman and proudly sponsored by Delivra, El Toro, Elasticity, Insider Louisville, Kindred Healthcare, LEAP, Social Strata, Verizon Wireless and Zignal Labs.
For a PDF of the tentative agenda, click here.
"The digital media landscape presents brands, organizations and even government with new challenges every year," Falls said. "It is imperative for marketing, communications and even leadership to stay abreast of the latest trends, strategies and tactics to be effective communicators. This event serves that role for businesses in and around the Louisville market and many beyond. It's become a 'don't-miss' event. So, don't miss it."
Tickets are available through Monday, Oct. 5 online at http://louisvilledigital.org/2015summit.