The Digital News Evolution – LDA March Meet Up
There's more than one way to tell a story. And in the digital age, newspapers are trying all of them.
At this month's meet up, Joel Christopher, executive editor of The (Louisville, Ky.) Courier-Journal, will explain some of the new and creative ways newspapers are going far beyond the printed word and engaging their audiences online — from interactives, to podcasts, to virtual reality.
When:
Tuesday March 21, 2017
6-8pm
Where:
Watterson Room of CJ Media
525 W Broadway, Louisville, KY 40202
*Parking is across the street
Speaker Bio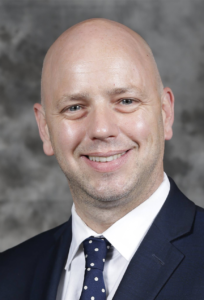 Joel Christopher joined The Courier-Journal, Kentucky's largest news organization, in December. He's been a journalist since 1995, beginning his career as a news and sports reporter in his native Wisconsin.
Before arriving in Louisville, Christopher oversaw ten USA TODAY Network newsrooms in Wisconsin. Christopher was part of a training team tapped to transform the country's largest media company by using digital metrics to expand and engage news audiences. He, his wife and his 4-year-old son live in Old Louisville.