Full Agenda for Digital Crossroads Available, Speakers and Sponsors Added
Digital Crossroads is less than one month away and the full agenda is now available for download as a PDF. The two-day event held at the Horseshoe Southern Indiana Hotel and Casino is set to be the premier digital marketing event in the region and features an incredible lineup of speakers and workshop sessions for your marketing teams to learn from.
Download the full agenda now to start choosing which workshops you'll attend on Thursday, Oct. 20. All sessions for Friday's conference day will be held in the main Showroom.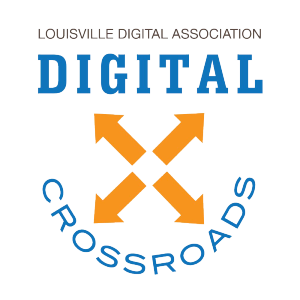 We've also added two speakers and three sponsors to the lineup as the event nears. Thursday's workshops will be capped by a final session from Colin Burns of Sprinklr who will illustrate how to be customer-first in a digital world. On Friday, David Hibbs from Oracle will show us how the social graph enables people-based marketing.
And we're thrilled to bring GoDaddy, Sprinklr and SocialCode to the sponsorship lineup. GoDaddy's small business tools go well beyond domain registration. Sprinklr is one of the leading social media management and analytics platforms and SocialCode is a fantastic digital advertising tool — all three worth checking out.
Stay tuned to the Louisville Digital Association channels for more information and opportunities for Digital Crossroads. We'll be publishing an online program with session descriptions next week!
And, of course, if you don't yet have your tickets, what are you waiting for? The lineup is awesome, the sessions are incredible, the venue is exciting and we hear there will be cocktails each day! Jump over to the ticket form now and get your seats before they run out!