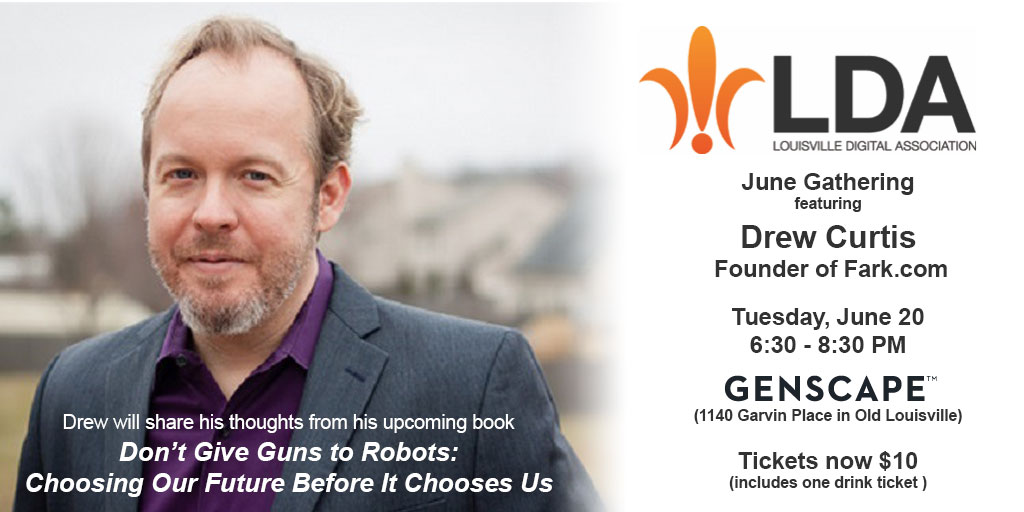 What's the next disruptor in the technology space? It may not be Fark.com, but its founder, Drew Curtis, has ideas on what will. Curtis, who tried his own hand at disruption as an independent candidate for Governor of Kentucky in 2015, will share thoughts from his upcoming book Don't Give Guns to Robots: Choosing Our Future Before It Chooses Us at the Louisville Digital Association's gathering on June 20.
The event, which will feature hors d'oeuvres and a cash bar, will be 6:30 p.m. until 8:30 p.m. at GenScape (1140 Garvin Place in Old Louisville) Tickets are $10 and will include pizza and one drink ticket. (Buy yours below.)
Curtis is a widely respected media critic and technology influencer. Fark.com ushered in the era of social news and link aggregation when it sprung to life in the late 1990s. The site was the first independent blog to earn over $1 million per year. A keen curator of popular culture, Curtis parlayed his media criticism into his first book: It's Not News, It's Fark: How Mass Media Tries to Pass Off Crap as News in 2007 – a decade before "fake news" became a mainstream concern.
His current book project focuses on near-term technology disruptions and what we can expect from the world around us in the coming years. It is slated to be published in the spring of 2018.
What is a business — small or large — to do in today's complex digital world where marketing messages are a sea of noise with little chance for signal to stand out? They Get Scrappy, that's what! Join the Louisville Digital Association's May gathering to hear author Nick Westergaard share ideas from his new book, "Get Scrappy," which outlines the must-dos of digital marketing and offers ideas on how to get them done with budget and efficiency in mind.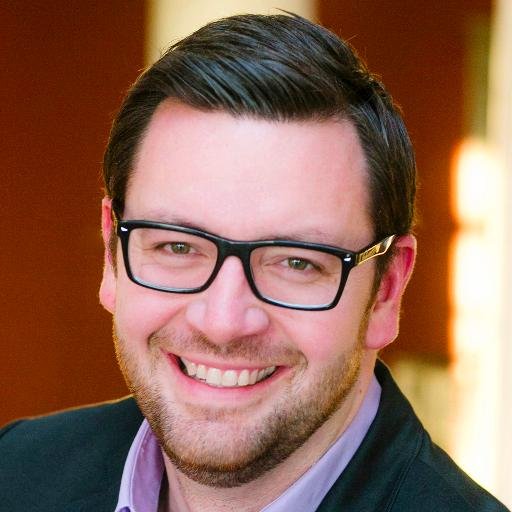 Westergaard will present his ideas on Tuesday, May 24 from 6-8 p.m. ET at Genscape, 1140 Garvin Place, in Old Louisville. Hors d'ouevres and a cash bar will be served.
Westergaard is a strategist, speaker, author, and educator. He is Chief Brand Strategist at Brand Driven Digital, where he helps organizations of all shapes and sizes build better brands online. He also teaches at the University of Iowa's Tippie College of Business, is a regular columnist for The Gazette, and is the host of the popular On Brand podcast.
"Nick is one of those voices in the space who brings with him a ton of practical application and real-world experience," said Jason Falls, president of LDA. "His practical approach to digital marketing is a real eye-opener for big businesses, but emensely helpful for small and medium sized organizations as well. People will want to bring their notebooks for this one."
Regsiter now as space is limited.